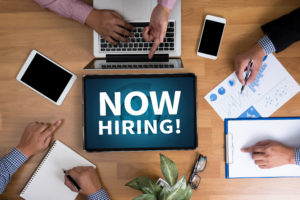 Now Hiring LISTING COORDINATOR at Hillsville Location • Full Time • Annual Salary $20,000 – $25,000 • Growing company with room for advancement • Email resume to mtnskyproperties@gmail.com
Responsibilities:
• Customer Service is #1
• Ensure a smooth listing process — You'll assist with listing paperwork, confirm all necessary paperwork has been completed, and all steps taken to place properties active on the market.
• Serving as listing coordinator and administrative support for listing agents. A top priority will be successfully partnering with the listing agent(s) to ensure the highest quality experience for the client and ensuring the listing agent is fully prepared for all client communication (listing appointments, pre-list calls, follow up, etc.)
• Daily tracking of all activities associated with listing process inclusive of showing feedback, tasks pertaining to listings, data input for new listings and updates.
• Admin tasks include open and closing the office each day, answering the phones, assisting walk in customers and assisting agents with clerical tasks.
• Taking initiative to go "above and beyond" for our clients, agents and business seeking opportunities for process and business improvements.
Desired Experience and Skills:
• Reliable and professional
• Able to work well in a team environment.
• Excellent attention to detail, multitasking ability, time management skills, organizational and planning skills.
• Strong verbal and written communication skills and will be required to interact with, influence and support a variety of personality types working with clients and agents.
• Ability to prioritize tasks and deadlines.
• Strong computer and internet skills.
• Background in phone sales a big plus, but not required.
• Must be able to balance strategic thinking with drive for results and execution.