City of Galax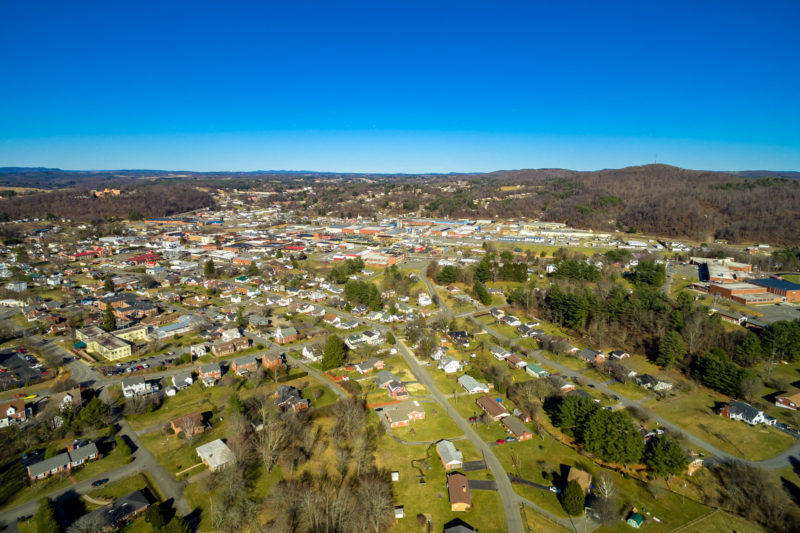 The City of Galax is named after the Galax leaf which is native to the area and grows in the mountainous regions of the Blue Ridge Parkway. Galax is one of only forty-two independent cities in the United States. It was incorporated in 1906 when the Norfolk and Western Railway extended the railroad to the Galax Station as a lifeline for furniture, lumber, mining, glass and textile industries. The City is located between Carroll and Grayson Counties, and is approximately 8.2 square miles. Galax has long been famous for its music and arts. The Old Fiddlers' Convention is world famous and brings visitors and music lovers to Felt's Park in Galax every August.
The City of Galax is going thru an economic revitalization that focusing on their heritage of art and music. Galax is designated as the World Capital of Old Time Mountain Music. Chestnut Creek School of the Arts opened in 2007 as a center whose mission is preserving the art and music heritage of the area. They offer weekend art classes and musical experiences with local legends. They also have a pottery studio that is open to the public, and are in the process of building a woodworking studio to further brand the city as a Music and Art Heritage Hub.
Galax is rich in Appalachian history and home to innumerable musicians, luthiers, and artisans. Summers are abundant with festivals, including: Houston fest, the Old Fiddlers' Convention, the VA State Barbeque Championship, Smoke on the Mountain, and the Leaf and String Festival.
The City is also the home of the Rex Theatre where they have weekly Friday night Live Radio broadcasts from the Rex. WBRF 98.1 FM sends out 100,000 watts of live music from the stage of the Rex into 5 states and across the web.
Whether you want to enjoy beautiful scenery, listen to the live music, shop the downtown district, or hike the New River Trail, Galax is a great place to live. If you are looking for real estate in or around the City of Galax, Mountain Sky Properties can help you find the property of your dreams.
---
---
City of Galax Area School Information