Bland County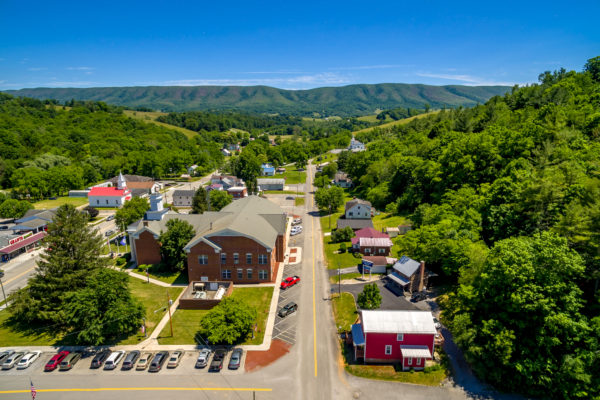 As people travel on Interstate 77, they are taken back by the beauty of Bland County, VA. The Bland County Real Estate, is anything but "bland"!! Known as the land between the tunnels, Bland, VA is situated between the Big Walker and East River Mountain Tunnels. You actually drive through the mountains. What makes people come from all over the country want to buy in this area? Besides the beautiful rolling pastures in this Blue Ridge Mountain area, you have a lifestyle that cannot be beat. The county is 369 square miles of which approximately 60% is Jefferson National Forest. The 6500 residents are the friendliest you will find. Don't be surprised when everyone waves and speaks to you.
Whether you are looking to relocate, have a vacation getaway, or invest in your retirement real estate, you need to visit Bland County. National Forest, hiking, horse trails, fishing, camping and great living await you in this wonderful part of Virginia. Visit the small towns of Bland, Ceres, Mechanicsburg, Crandon, Bastian or Rocky Gap and see the charm of yesterday.
Don't let a small town fool you. Downtown Bland has Wi-Fi wireless Internet Service and is expanding throughout the county. Seven cell towers have been installed and plans to expand the Wi-Fi service is in the works. There are two Industrial Parks in the County to accommodate business and industry. Please visit the Bland County, VA website for the many businesses in this county. You will be surprised!
We look forward to assisting you with all of your real estate needs whether you are looking for a home, land, farm, property bordering the National Forest or a vacation cabin along the Appalachian Trail.
Finding real estate is always a fun adventure. Just visiting some of the many farms will make you fall in love with the lifestyle. Most people come to the area for wide open spaces, friendly neighbors and abundant wildlife, not to mention reasonable prices. There are numerous creeks flowing through the county and high mountain ranges everywhere you look. People come from all over the world to hike the Appalachian Trail which goes right through Bland.
---
---
Check out the 25 newest residential listings in Bland county.
---
Click any property on the map for more information.
Bland County Area School Information
Searching within a 10 Mile Radius of 24315.